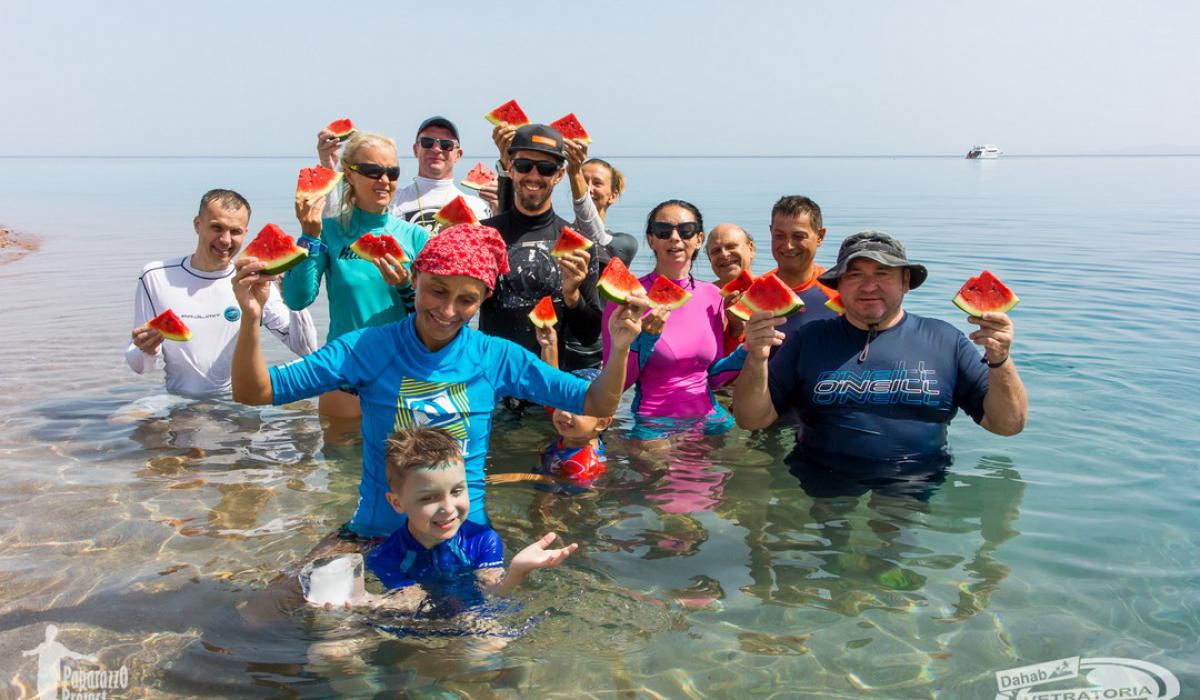 June in Dahab never was a hot month, otherwise, after hot windy days in May, June wind is more cool and chilling. At the same time sun stay in it zenith, making water color unbelievable bright and blue, shallow water start to be worm, making windsurfing sessions on the water especially nice and longer.
In June comes on a constant base famous Dahab thermal wind, with strong winds in the mornings and constant and smooth winds in the afternoon, ideal for beginners and intermediate riders.
In June it is possible to combine any Dahab activities: windsurfing and kiteboardig, new division hydrofoiling, SUP, diving, snorkeling, biking, hiking, loud parties and fresh fruits everywhere. Most of our guest are completely tired after windsurfing, but you always have possibilities to chose what do do next in case of now wind or lack of power.
See you in June, see you on the water!